Discussion Starter
•
#1
•
Forget the DSD, Avian, Pretty Boy, B-Mobile, Funky Chicken, and Dirty B. This new decoy will be a true game changer. Spring 2014 will be extended testing phase so results to follow. Look for the future "How to Pluck a Gobbler" hunting DVD featuring this new innovative product. A couple extra prototypes are available if anyone interested in becoming a pro-staffer.
Be ready to be amazed........
SUPER DELUXE - TURKEY TAMER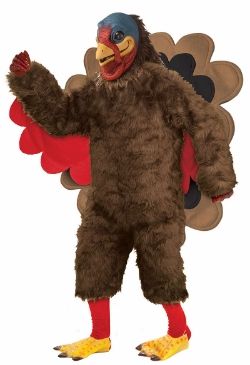 "Guaranteed success!!! Become a true turkey whisperer as you mingle freely amongst wild turkeys unbeknownst of their soon to be demise." Great for bow or gun!!!
I expect a phone call from Primos or Wadell any day now. They will likely drop their current products like a bad dream to join the Turkey Tamer Team.