Discussion Starter
·
#1
·
Me, my brother and a friend went to the Weminuche Wilderness in SW Colorado up around the Lime Mesa area. WOW that was some steep stuff. Anyway we got there and headed out for a 7 day hunt. First of all I had been taken that Diamox from the doc for altitude sickness and that stuff just about killed me at 12k feet. We had hiked maybe 2 miles with 55 pound packs, we stopped to glass a valley and the timber line. During the hike my breathing was somewhat short but was doing ok I totaly felt fine otherwise. While glassing my throat started to swell shut and I couldnt breath at all. I was gasping for air then I flipped out, my brother came over and made me lay down. So they set camp up where this happened and I slept all afternoon. That evening I was much better and quit taking the Diamox.
The next day we hiked and scouted 5 miles worth and saw very little if any sign of Elk. So we moved to Taylor Mesa a few miles away. After moving here we saw all kinds of signs of fresh tracks,wallows,rubs etc...It was looking good, but after 5 days of hiking and hunting over wallows we never saw any elk. There was quit a few mule dear and also glassed a Sow and her cub that was having a grand ole day.
There is a canyon there called Hells Canyon and you better not go in it unless you are in super shape, this thing is evil. Almost 500yds straight up and down. When we went down in it I slide down most of the way on my back, the reason I was stopping was because of the fallen timber everywhere. Its paradise in signs at the bottom, but I wouldnt be able to pack out any meat. I couldnt pack myself out.
It got down to the upper 20's 3 nights and the water on my tent was frozen, got hail 3 days.
Thats pretty much it, we had a blast for our first elk hunt like this and will do it everyyear, but im gonna have to do more research.
I read staelthycat saw a ton of hunters. We saw maybe 3 parked trucks while there and we called in 2 hunters on 2 different days with our bugal. They started trying to get us to come to them with a cow call. Poor guys came running down to the bottom of hells canyon when they heard the bugal from my brother.
Here are some pics.
Me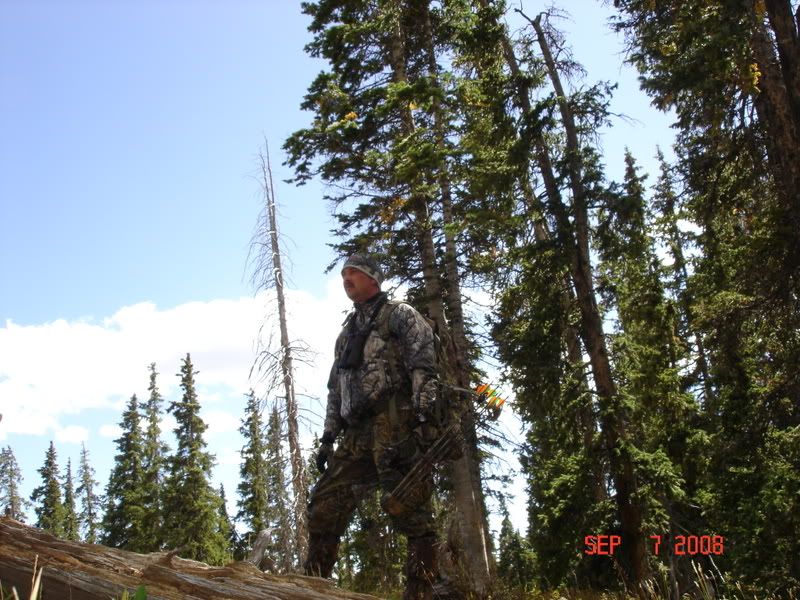 Watching the bears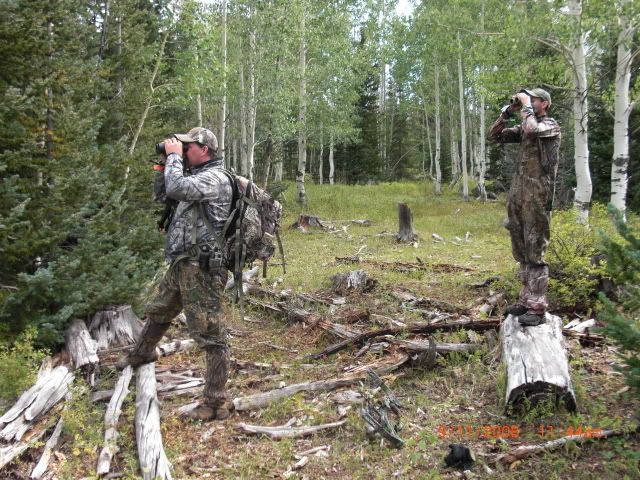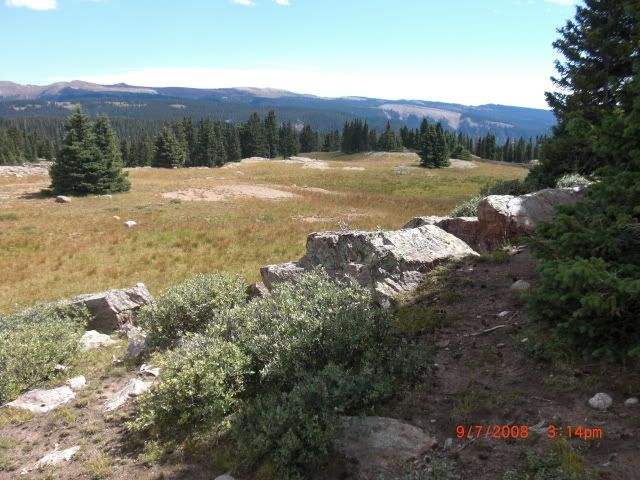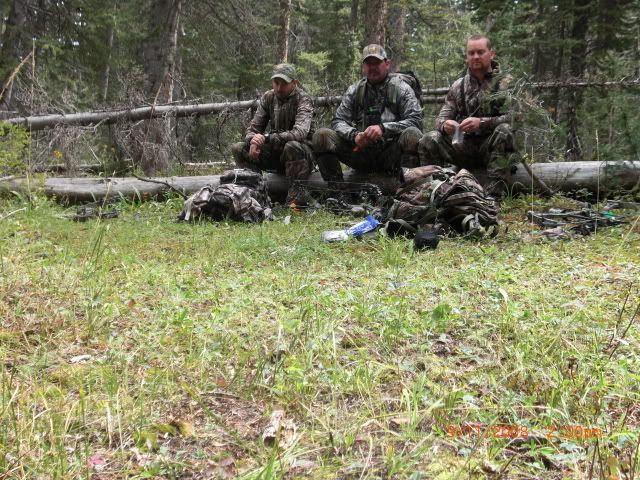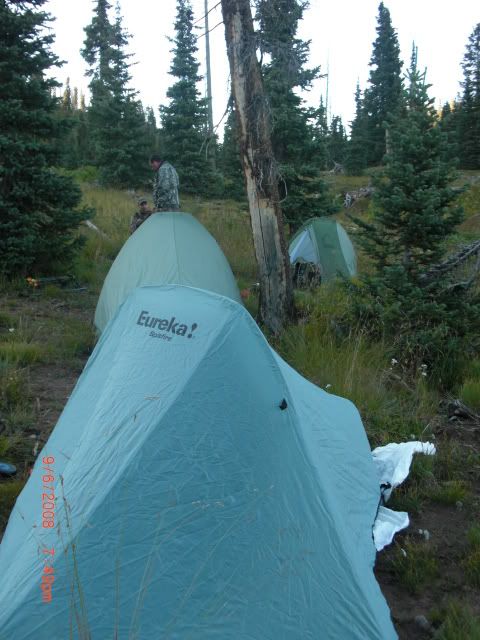 Bottom of Hells Canyon