Discussion Starter
·
#1
·
Being it was a little windy this evening long range work I took the .45 and a 100 rounds of the white box Winchester 230 gr ball ammo to the farm for some more familiarising. It took me a little while to get the sights the way I wanted them. After accomplishing this feat I thought I might as well try some serious target stuff....15, 25 and 50 yards just for fun. Well lets just say I'll be able to use the 50 yard target again another day, after 5 rounds it didn't even have a hole in it :smack:. The 5 rounds at the 25 yard target wasn't to awfully bad but I've got to watch that long trigger pull because I'll pull off to the right if I don't.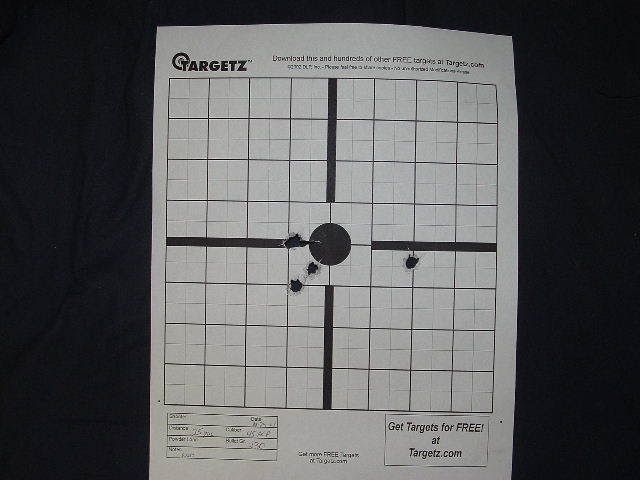 Same thing with the trigger pull at 15 yards but I still think I kept all 5 rounds close enough to hurt ya if I had to.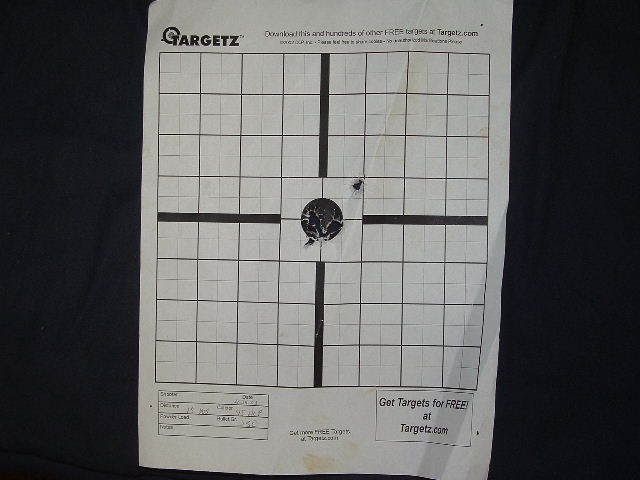 A better pic of the 15 yard target....