Discussion Starter
·
#1
·
Hi guys....looking back through the last three or four years of coyote pics...I see some that are unique, to some degree, in one manner or another. Here are a few pics that are memorable to me, they stand out as "Different" from the norm, to my finite mind.
After lookin' at some of them, I am sure they will trigger a few memories of your own....go back, look up the pics and post 'em up so we can all enjoy them!!
Here is a couple of a stand JIm and I made a couple years ago....we called in a triple and go two of them....a HUGE black one and an almost blonde one...they were running together with a "plain Jane" coyote...Jim killed the blondish one and I killed the black one, then promptlky missed the other one as he went out of sight into the woods at mach 4 about 200 yards away...check out the coloration and the size of this black one....he had a tad of mange so we didn't take him and stick him on the scales, but he was large and in charge...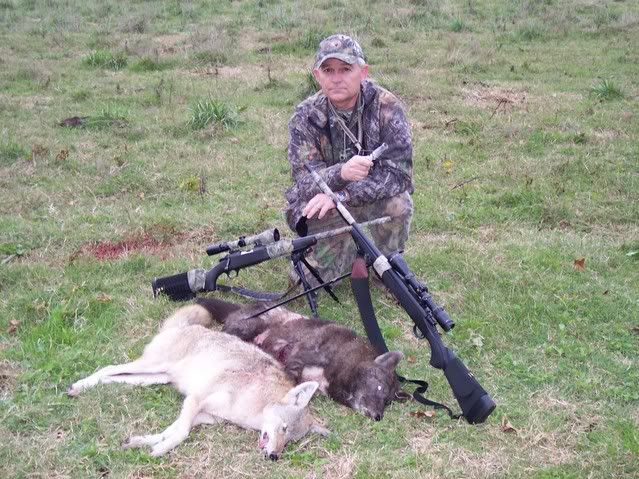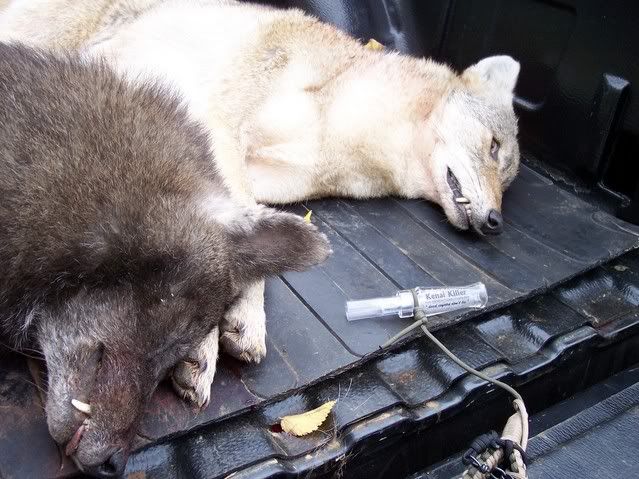 Here is a coyote pup we raised for a while, his Mom was killed by a brush hog.......had the mange in this pic....he was turned back into the wild after being cured of the mange, wormed and eating well on his own...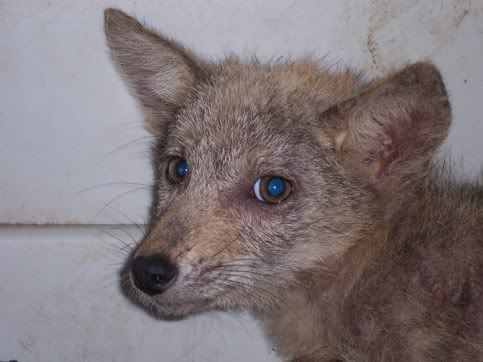 Here is another BIG coyote...didn't weigh him either
Man, was he pretty...the other one in the pic is average size for this area. Look at the neck on this rascal!!!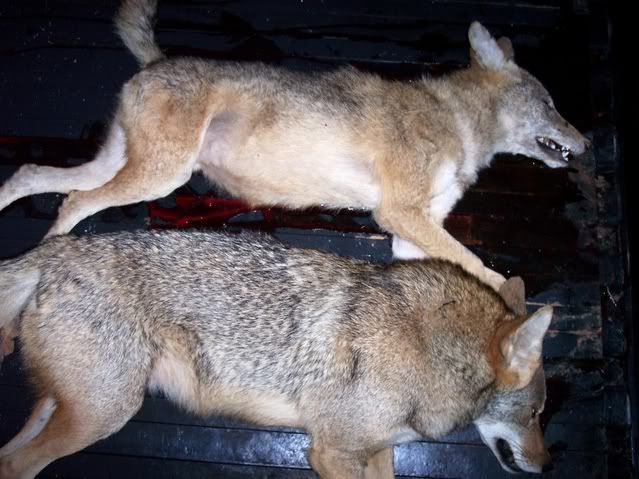 Here is another black one...a young one this time...mangy and he had white sox!! Took him a little over 300 yards with a .243.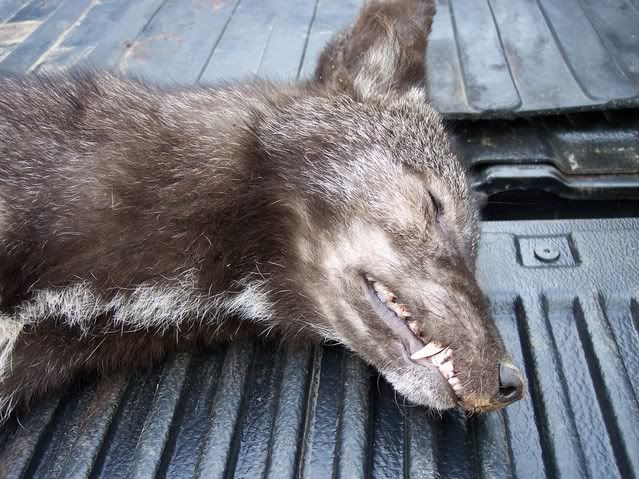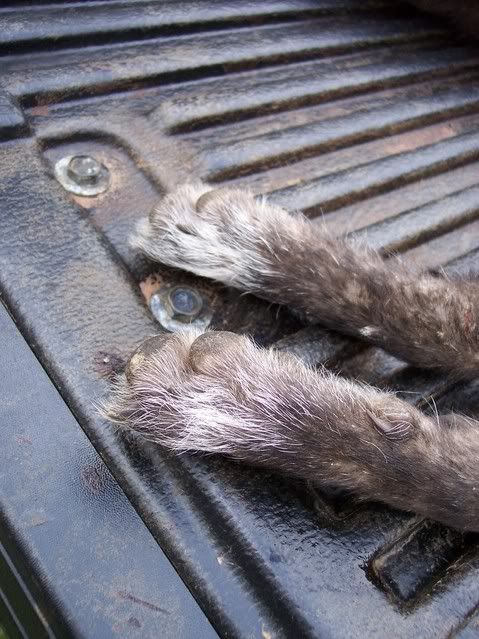 A bobcat's breakfast...he ate a rat on a cold morning...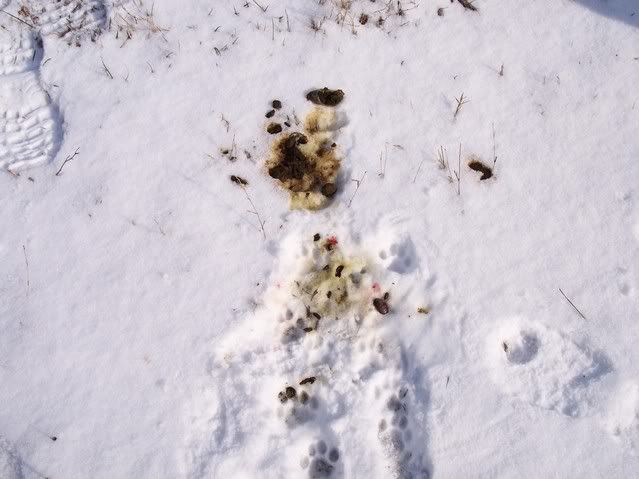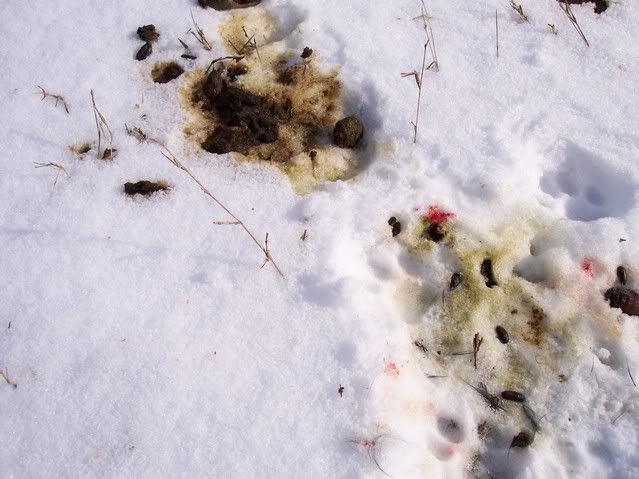 OK....enough for now, from me at least....dont wanna bore ya'll!!
NOW LET'S SEE YOURS!!!!
Joe