Discussion Starter
·
#1
·
Greg came down this morning....he and Dustin and I got out for a littlw while. We made 4 stands, called 3 and killed 2 of 'em...it was wet and then got hot, but was a ton of fun!!!
The first stand was great, had the sun to our back at daylight...almost no breeze....watched the double come in from about 400 yards away...the lead dog stopped at about 10 yards or so...the other was behind about another 100 yards...Greg head shot the front dog with his 6mm AR, the back one made it's escape...we made 2 dry stands and on the last stand called in a female that was looking into the sun and wasn't coming any further...Dustin took her with his AR w/ a 60 gr VMax at 193 yards...bang flop...
It was a great morning, good company, saw some coyotes and had a good time....these ARKY hats are the BOMB!!! Thjose coyotes gotta come when ya wear one!!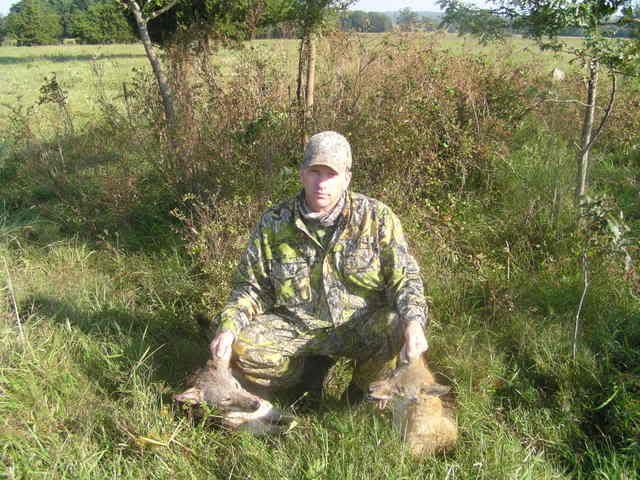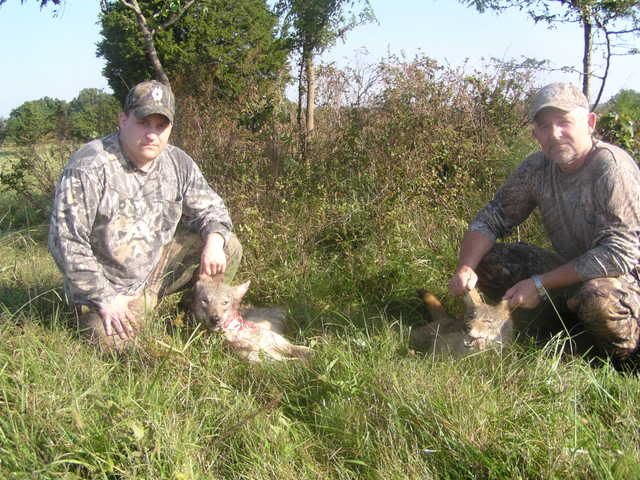 Thanks guys for a fun morning!!
Joe