Discussion Starter
·
#1
·
Well yesterday evening was good to me! Got my biggest buck to date and the one I have been after all year!! I have had pics of this deer since May and watched him all summer. He went nocturnal come now season and disappeared when rut Hit till just recently and began showing up in the day time this past week.
Right before dark I heard movement coming up the hillside and put the scope up waiting knowing I didn't have much time. He stepped out and I just knew it was a nice deer but had no idea it was the big one. I squeezed the trigger on the cheap savage axis 22-250 right on his shoulder and the deer made it about 20-30 yards. (I had knocked my 7 mag score pretty hard against a rock and hadn't had time to shoot it and went with the 22-250) Upon walking up on him I immediately realized it was the one I have been after and jumped for joy and dropped down to thank the good lord for such a wonderful trophy. 10 point 16 1/4 inside spread and 21" main beams. Rough gross score right at 130" and 3.5 years old. I'm super stoked and thankful!!!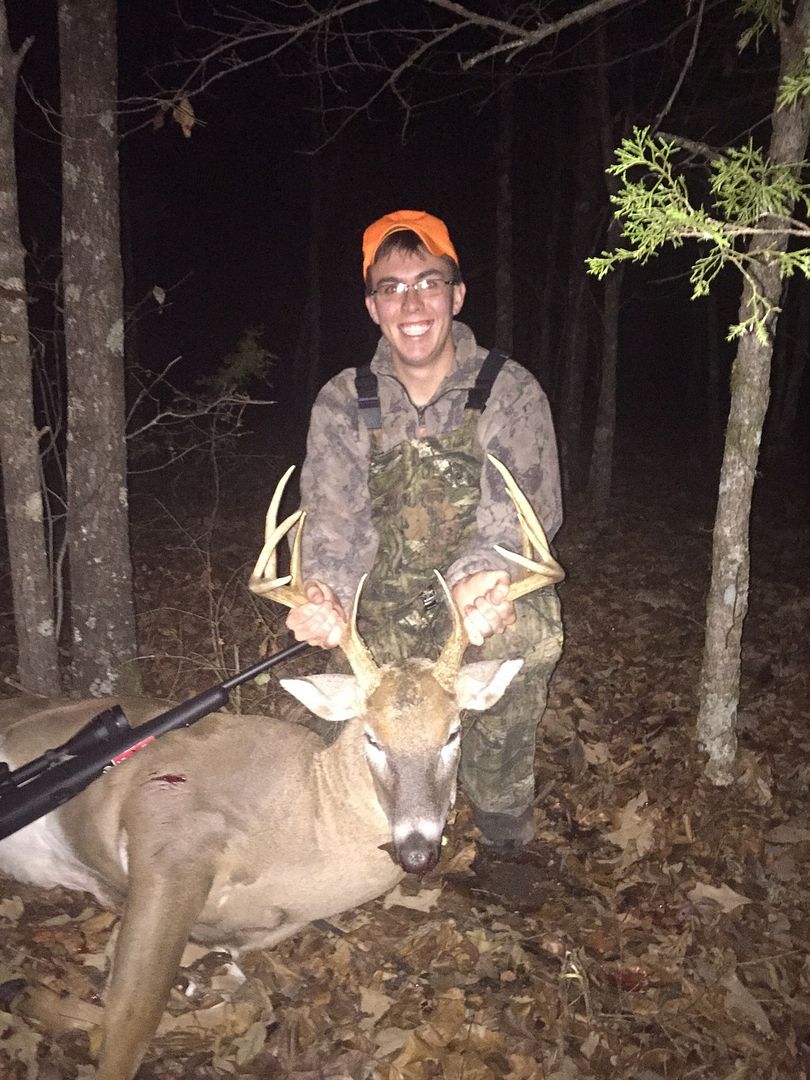 And this is my 4th deer with a 22-250 and first with the Barnes bullet.The Barnes TSX 50 grain bullet is a MEAN round! Destroyed bone going in, got both lungs, and literally blew the heart in half, and passed through the other shoulder with a perfect mushroomed hole out the far side but the carnage inside was unreal. The picture is the damage to the off shoulder and yes it's split nearly in HALF!